Where children love to learn
The management team, nominated supervisor and educators of Little Ted's would like to extend a warm welcome to you and your family.  Thank you for choosing us to share the joys and memories of your child's early years.  We view Little Ted's as a community, where children feel safe and secure to grow, learn and discover.  As a family within our community we welcome you and encourage you and your family to take an active part in our centre and your child's time here.  Our parent handbook will provide you with an overview of our centre and our centre's philosophy and goals.  It will also provide you with information on areas of interest which we believe will help in the development of a high quality centre.  We look forward to meeting with you, and should you have any queries, please come in and see us at any time and we will always endeavour to be of assistance.
The staff at Little Ted's Child Care Centres are the most important aspect of providing quality care for children.
Haylee Wall
Nominated Supervisor
Diploma of Early Childhood Education and Care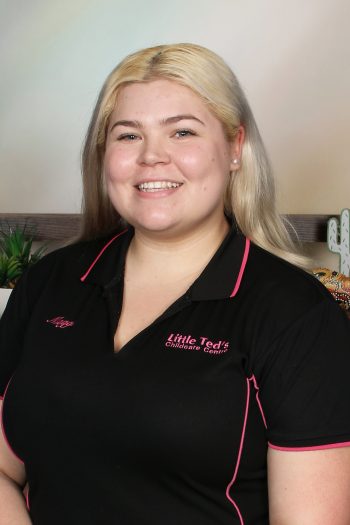 Maggie Campbell
Toddler Educator
Cert III in Childcare and Education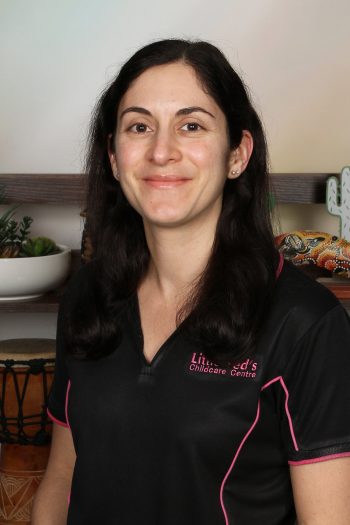 Stephanie Cobby
Float ECT
Bachelor of Education (Early Childhood)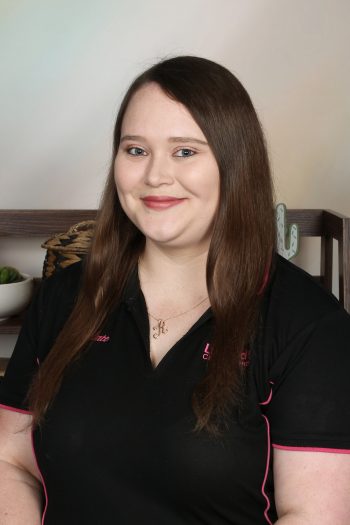 Kate Deakin
Early Childhood Teacher
Bachelor of Education (Early Childhood)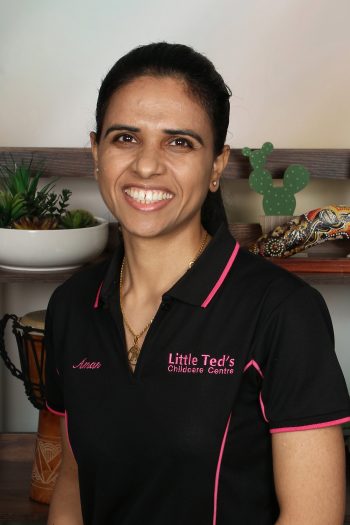 Amandeep Mann
Float Educator
Cert III in Childcare and Education
Gail Mercer
Kindy Educator
Cert III in Childcare and Education
Currently studying Diploma in Childcare and Education
Mellissa Bowyer
Junior Kindy Lead Educator
Diploma in Childcare and Education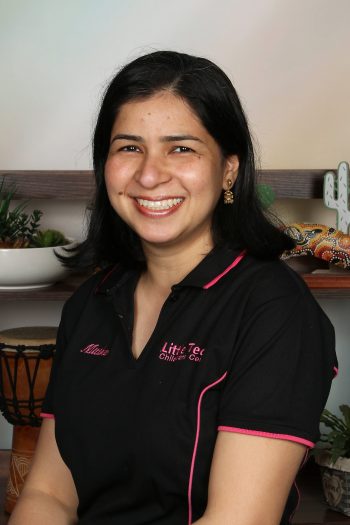 Mitika Khanna
Junior Kindy Educator
Diploma in Childcare and Education
Kate Toohey
Toddler Lead Educator
Diploma in Childcare and Education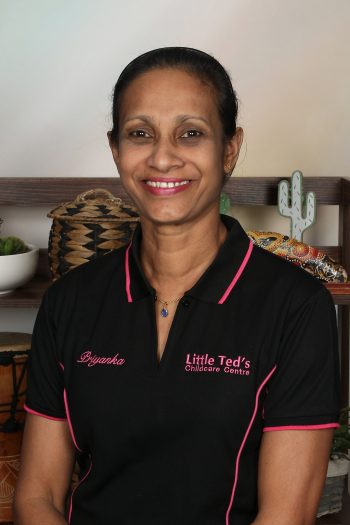 Priyanka Dissanayake
Float Educator
Diploma in Childcare and Education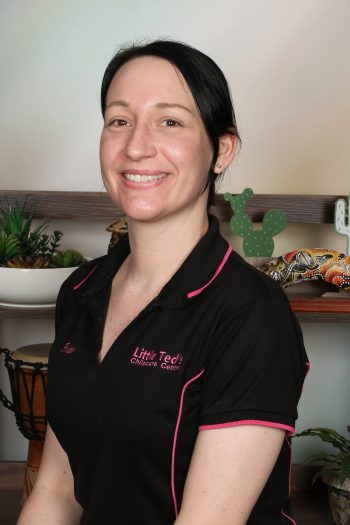 Helen
Kindy Lead Educator
Diploma in Childcare and Education
Georgie Groth
Float Educator
Cert III in Childcare and Education
Currently studying Bachelor of Education (Primary)